UltraLASE
UltraLASE is an advanced Q-Switched Nd: YAG laser designed for salons, spas, clinics and practices wanting to meet the growing demand for professional and reliable tattoo removal services.
Robust in quality and design, this results-driven system is:
User-friendly with seamless switching between treatment wavelengths
Suitable for all skin types
Able to achieve results in just 6-12 sessions, subject to the quality and age of the tattoo
Call AU
1300 655 013

or NZ

0800 398 749


or click here for a free, no obligation quote
The Global Beauty Group
Client Experiences
High-Performance Tattoo Removal
UltraLASE utilises an advanced Q-Switched Nd:YAG laser developed to effectively remove tattoos.
The demand for professional tattoo removal is on the rise around Australia and with Ultralase technology, it's now easier than ever to offer clients this sought after service while opening your beauty or tattoo business to a whole new target market, customer demographic and profit-boosting opportunity.
Best Price Guarantee* Call Today!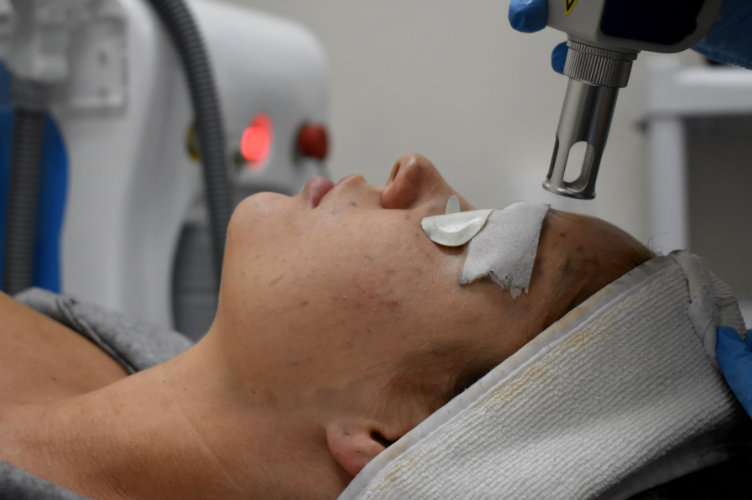 Ultra professional Q-Switched Nd:YAG laser tattoo removal for your salon, medispa or clinic
There are a few key points of difference to consider when comparing UltraLASE to other tattoo removal machines on the market. These include:
Easy operation enables seamless switching between wavelengths during treatment
Delivers power and performance
Ultra bright aiming beam enhances operator's vision and precision
Exclusive to The Global Beauty Group's world-class range of devices
Ability to deliver in-demand and on-trend Carbon Facials
5 reasons you should invest in a tattoo removal laser
Demand! Tattooing is a beautiful art form that can adorn the human canvas with unique imagery and people around the globe are plopping on to the table to get inked. However, not every artist is equal. Of the quarter of the Australian population that have tattoos, one in three regret it. By offering laser tattoo removal, your business can get in on the demand of the industry.
It works! Tattoo removal lasers are the most effective way to permanently remove tattoos.
Repeat business. By investing in a tattoo removal machine, you're guaranteeing repeat business. This effective technology works to remove ink in several sessions, with the recommended number of sessions ranging from 6-12 depending on the age and quality of the tattoo.
With the average cost of a session set at more than $200, you'll see a return on your investment in no time.
Helping people. Tattoos can have a measurable effect on someone's life. Whether their younger days are behind them and they're trying to enter a different field of employment or the ink they got reminds them of something painful in the past, getting rid of the work through the use of a tattoo removal laser can have a positive impact.
A Comprehensive Training Program Included With Your Purchase!
At The Global Beauty Group, we place such a high importance on technology training that when you purchase equipment from us, training isn't an optional extra – it's included. We believe that investing in a fat cavitation machine is investing in your own future as a professional and skilled aesthetics specialist.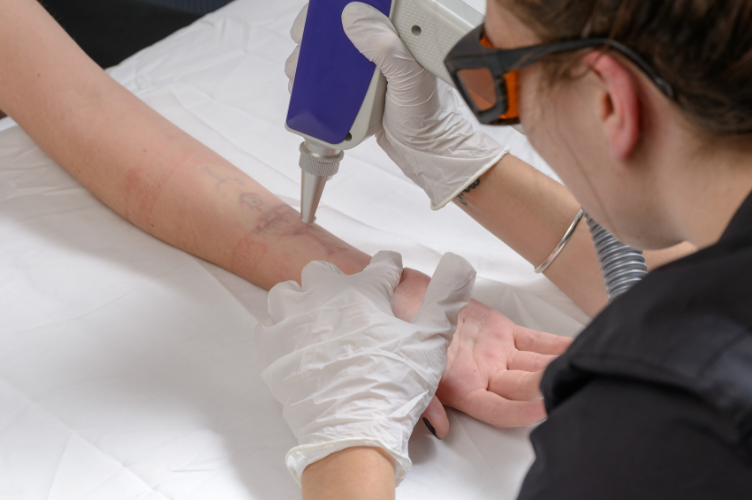 Award-Winning Marketing Support
Award-winning marketing support is just one of the features of our ongoing customer support. Enjoy an array of marketing resources to ensure you launch your new tattoo removal services with a bang!
Beauty Equipment Sales and Financing
Call our team of experts now on AU 1300 655 013 or NZ 0800 398 749 and let us help tailor a custom made solution to suit your individual business and budget.

The Global Beauty Group Best Price and Quality Guarantee
Experience our fully comprehensive and personalised customer service and see for yourself why The Global Beauty Group is Australia's premier aesthetic beauty equipment supplier.
Call us now for a free, No obligation quote on AU 1300 655 013, NZ 0800 398 749