Aussies want tattoo removal services!
According to statistics, 20 percent of Aussies (one in five) have one or more tattoos on their bodies. Of these, women make up the biggest number. But not everyone loves their tattoos. Many want them gone. In fact, 25 percent of Aussies with tattoos (one in four) regret their tattoos. They've even begun looking for tattoo removal services, leading to a boom in the tattoo removal industry.
Adding a tattoo removal to your list of services opens you up to a new demographic, one that brings a lot of repeat business since permanent tattoo removal requires between six and twelve treatments.
Tattoo removal machines are effective
Clients love amazing results. When their treatment outcomes are better than expected, they become huge advocates of the clinic or spa. You want to provide the best tattoo removal services to your clients. Our laser tattoo removal machines will help you do just that!
Leveraging the power of Q Switched laser technology, our tattoo removal lasers use pulsed light technology to break down tattoos and resurface the skin. The laser sends beams of light into the skin painlessly in rapid succession, shattering ink particles. These particles are then removed naturally by the body's lymphatic system.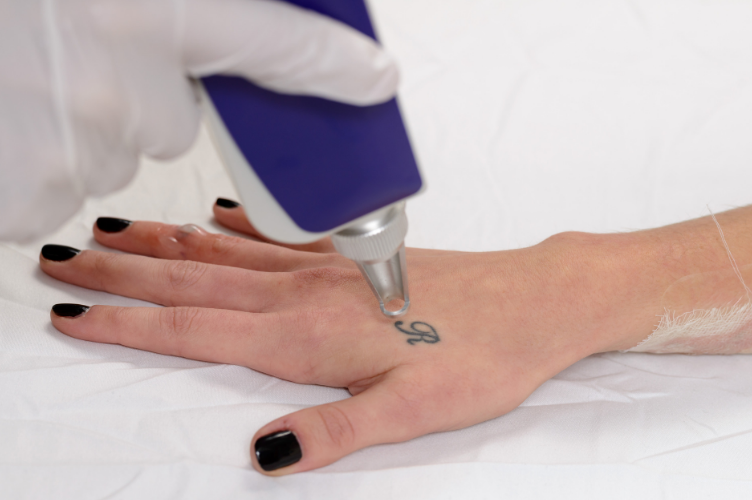 Tattoo removal machines are easy to use
A sleek design and adjustable handpiece to allow flexibility and wider coverage
A user-friendly system that supports multiple operation modes to address patients' individual concerns
Flexible spot size technology to target all ink sizes
Faster treatment outcomes
Inbuilt wavelength flexibility allows treatment of inks of different colours.
Clinicians and beauticians can switch seamlessly between wavelengths, concentrating light on even the smallest ink particles and deliver superior results to clients quickly and non-invasively.
Tattoo removal machines are multifunctional
Clients love a one-stop-shop. Tattoo removal machines not only remove tattoos, but their laser light technology can also be used to perform Carbon Facials made popular by Hollywood celebrities. Carbon facials clean and rejuvenate the epidermal layer of skin while boosting collagen regeneration to tighten and tone the skin.
When you offer comprehensive high-standard services for all your clients' aesthetic needs, you save your clients money and time. They are more likely to stay and book more appointments with you.